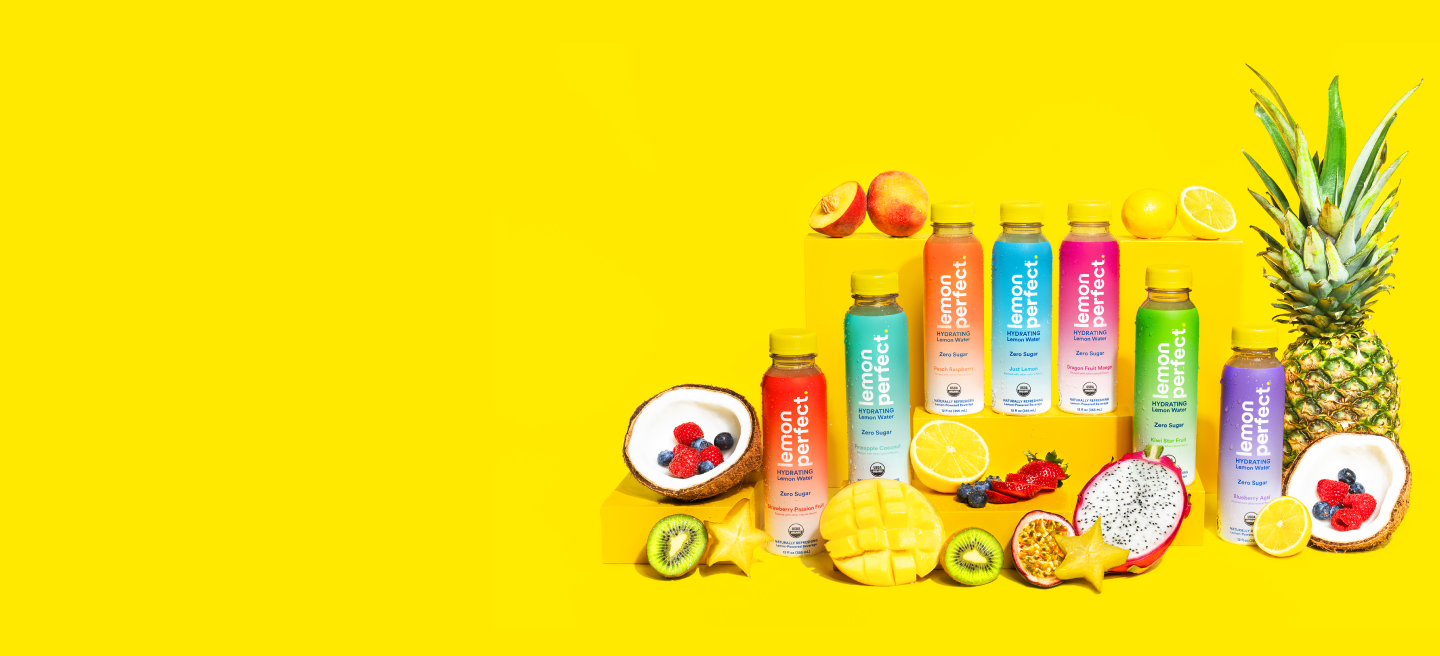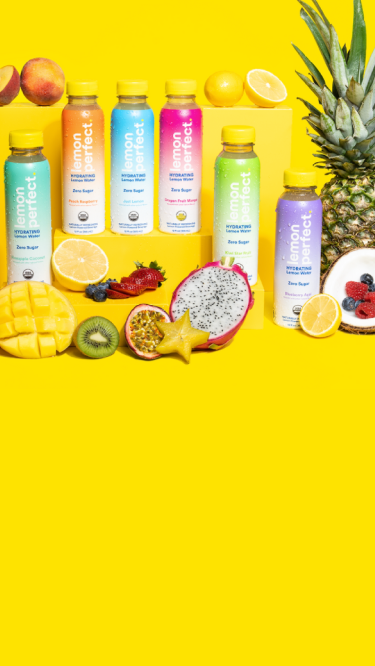 Subscribe and save.
Save 15% when you drink more lemons and make this health-promoting superfruit a habit.
Why it's great.
Save 15%
Never worry about running out and save 15% off every case!
Exclusive perks
Early access to flavors, dedicated support and much more!
Customizable
Pause, skip or cancel anytime. Easily managed from your phone.
Money-back guarantee
We think you'll love Lemon Perfect. But if you don't, we'll take care of you!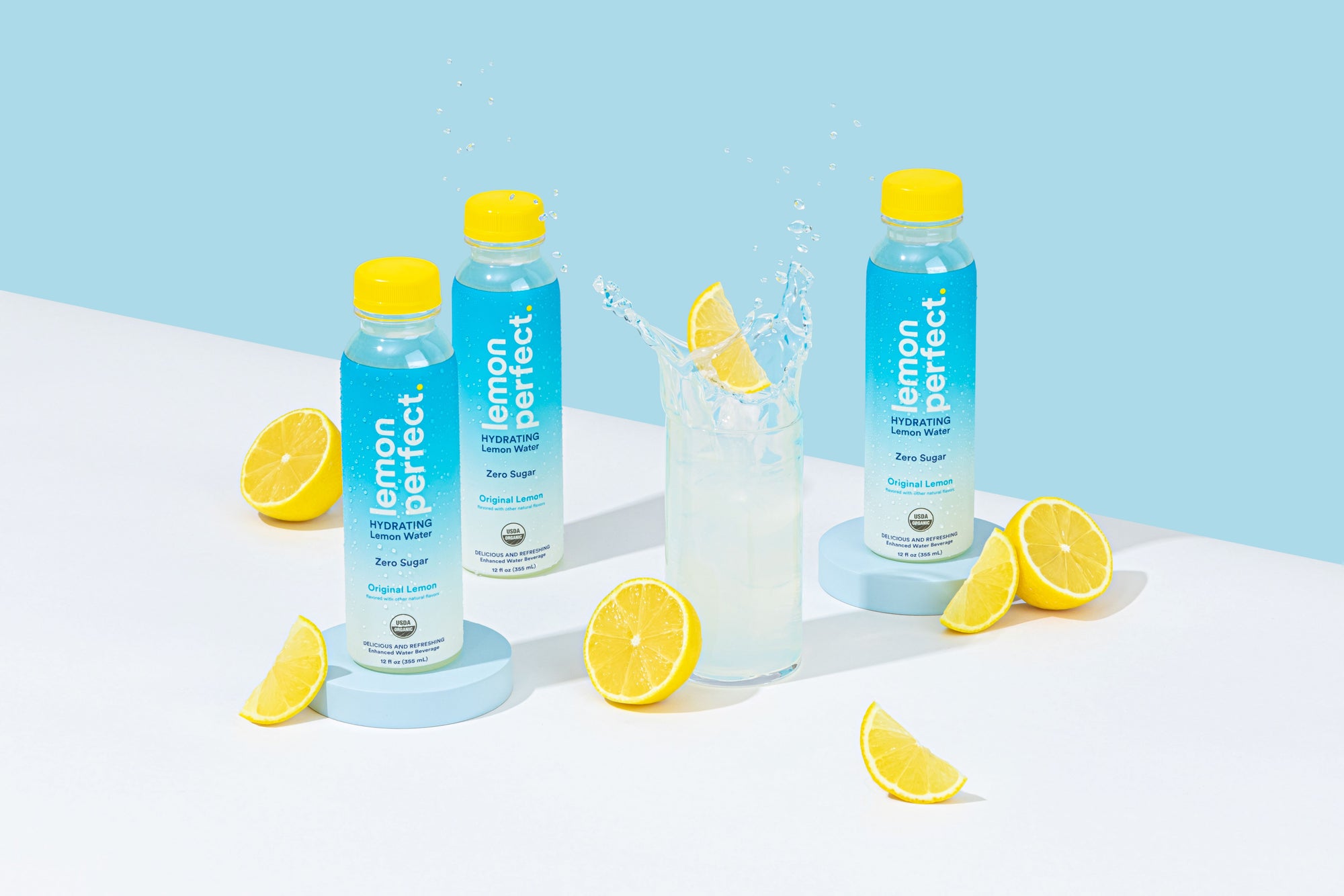 Light, crisp, and refreshing with vibrant lemon flavor. Perfect for whatever.™
FAQs.
What's Lemon Perfect?

Lemon Perfect is a great-tasting and hydrating flavored lemon water with zero sugar and no artificial flavors or sweeteners. Powered by squeezed organic lemons, Lemon Perfect contains electrolytes from potassium and is packed with vitamin C, making healthy hydration more convenient, delicious, and refreshing than ever.
Why Lemons?

We celebrate lemons as a zero-sugar*, research-backed superfruit that pack a powerful, health-promoting nutritional punch. Evidence-based benefits of lemons include digestive support, heart health, and immune defense.

*Lemons contain a dietarily insignificant amount of sugar.
Where can I find nutritional information for Lemon Perfect?

You can view all nutritional information on all of our subscription page, as well as all of our product pages. Simply scroll down to "Benefits", then click the "Ingredients" tab. You can find all nutritional information there. You can also find this information on every bottle of Lemon Perfect!
Does Lemon Perfect contain caffeine?

Lemon Perfect is proudly caffeine-free. Lemons are all-natural energizers that provide a clean, caffeine-free energy boost to power your day.
Does Lemon Perfect contain artificial flavors or sweeteners?

No! We use a proprietary blend of certified organic, all-natural, and plant-based flavors and sweeteners that give Lemon Perfect its naturally delicious and refreshing flavor. Nothing fake here.
How does a Lemon Perfect subscription work?

Once you're signed up for a Lemon Perfect subscription, we will deliver the best water ever–15% off–to your door on a recurring basis. Whether it's once a week or once a month, Lemon Perfect will be delivered straight to your door, so you can put great-tasting, lemon-powered hydration on autopilot.
How can I sign up for a recurring subscription?

When you add Lemon Perfect to your cart before checkout, be sure to select "Subscribe" before adding your order to your cart. After that, you can checkout like normal! You will then have an account you can access to make any adjustments to your subscription.
What happens if I don't like Lemon Perfect?

If you're not blown away by our new squeeze on hydration, please send us an email at hello@lemonperfect.com within 30 days of your online purchase to request a refund (including shipping, if applicable). We only offer refunds for your first try of a new flavor, and our refunds are limited to one case per person. Our refunds are also only applicable for online orders. If you don't know where to start, we suggest building a custom variety pack so you can discover your favorite flavor! And remember, Lemon Perfect is best enjoyed cold!
Electrolytes

Certified Plastic Neutral

Essential Antioxidants

Natural Energy

Zero Sugar

Stress Relief

Lemon Perfect

Others
Certified Plastic Neutral
We're proudly certified.