Drink more lemons.
Squeeze more out of hydration! Organically-farmed, our lemons pack a powerful, health-promoting nutritional punch.
Benefits of Lemons.
Electrolytes

Electrolytes from Potassium

Essential Antioxidants

Natural Energy

Boosts Energy & Alertness

Full of Flavor, Not Sugar

Stress Relief

Proven to Help Cope With Stress & Reduce Anxiety

Enhances Basic Water Taste

Flavorful Way to Plus Up Hydration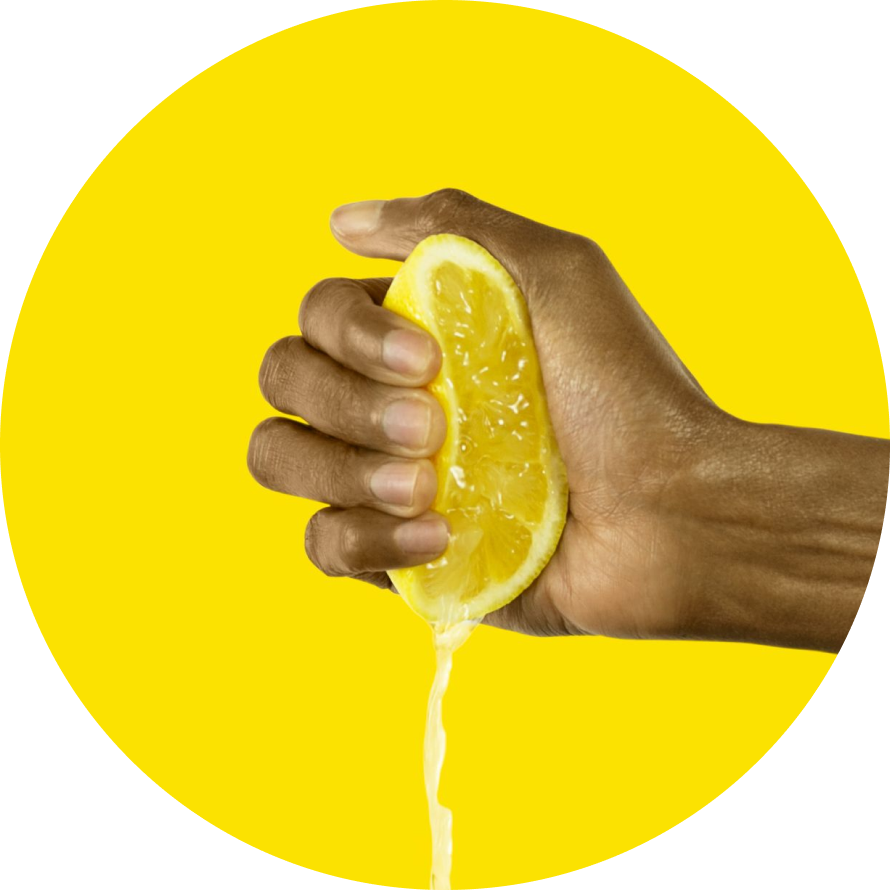 Squeezed to perfection.
We squeeze half an organic lemon, then use gentle processing to naturally maintain the hydrating superfruit benefits of freshly squeezed lemons.
We're proudly certified.